This year has been the tenth year of normal operation of this batch of heating projects, "more than a dozen of our plate heat exchangers have been running normally!" The project contact excitedly gave feedback to the Engineer at the Rupert docking station. In 2010, Qingdao Ruipute received a government project to build production lines for the benefit of the people. A village near a pier on the west coast of Qingdao is scheduled to be demolished and a central heating project will be carried out in the new residential area that will be moved back.
Put team of engineers is received after the project plan, in view of the specific production line working condition choose Alfa Laval, GEA international premium brands such as original calculation selection software solution, compared with ordinary selection software, selection of the original calculation selection software with many years of data to support, selection scheme through the test of time, to solve the put the engineer team.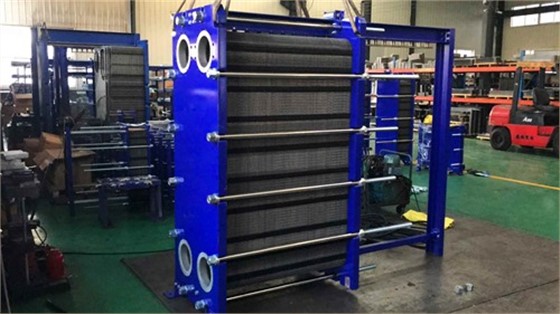 20 years of industry experience, the selection of design process of the plate heat exchanger and implementation stage is very smoothly, and actively responded to an appeal by the state environmental protection energy conservation, the waste heat recovery design into the solution. Of course, everything was the fruit of the previous achievements before entering the production line. Now, this batch of more than ten heat exchangers have been running normally for 10 consecutive years, and they have made their due contribution to central heating and air pollution reduction in this community on the West Coast.
Ruipute 13 years as a professional manufacturers of plate heat exchanger, a positive response to the energy saving policy, nearly 20 years of industry experience, senior engineer team focused on waste heat recovery heat exchange equipment research and development, power environmental protection career development, for the HVAC, oil, chemical, food and beverage, textile printing and dyeing, ocean-going vessels, pharmaceutical and other industries propose customized solutions, cost savings of billions, hope for more heating project to do his part.