There is no doubt about the position of Alfa Laval sanitary heat exchanger in the heat exchange industry. Its unique design and abundant version can make it applied in various industries, and of course, alfa Laval is indispensable in the food processing industry, which requires high equipment.
As a domestic manufacturer of plate heat exchanger, Qingdao Ruipute, how to do in the food processing industry? On the version, we have a complete line of alfa laval plate heat exchanger, the application of either food, we can according to different working condition, choose the right version, we have production equipment, processing mould processing equipment and production line, through a variety of ways to allow customers at the lowest price to buy the best quality products, in the highly competitive industry, and to meet the requirements of reach the level of health.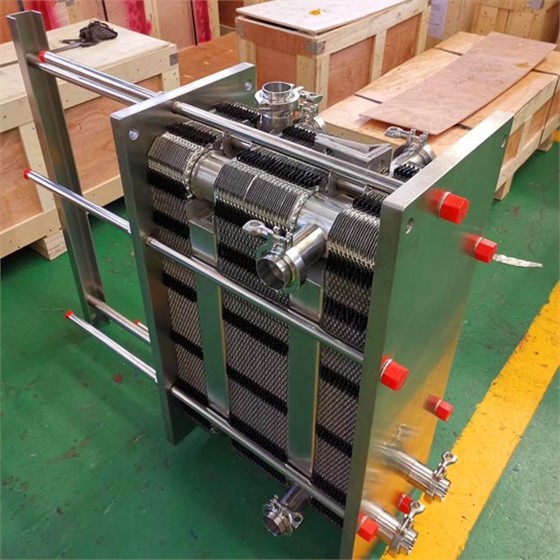 In order to obtain optimal heat transfer effect, for each operating mode, Qingdao Ruipute engineers will specially studied, on the premise of guarantee health level advanced solution is put forward, the device can achieve higher in thermal efficiency, product quality, we always adhere to the principle of "quality first, pays special attention to the import clearance from the raw materials, ensure the quality.
Qingdao has put profession senior engineer team, 13 years studying the application of plate heat exchanger and manufacture, for any condition can make a perfect solution, if you are how to choose the suitable plate heat exchanger and problems, welcome to Ruipute, our engineers will work out the most suitable products for you.