Product Center Product Center
Contact Reapter
mailto:info@reapter-phe.com
Location:No.1567,Wangsha Road,Xifuzhen Sub-district, Chengyang District,Qingdao City, China.
1.Gasket material:
Nitrile/NBR, EPDM, VITON/FKM, HNBR, CR, FDA Grade NBR/EPDM
2.Gasket temperature:
Nitrile/NBR, -54- 140 Degree celsius; EPDM, -54 - 165 Degree celsius;
VITON/FKM, -29 - 200 Degree celsius; HNBR, -15 - 160 Degree celsius.
3.Attachment method:
Glued, Clip - on, Snap - on
*attachment method following original ones.
Product Feature
1. Gaskets have good plate covering performance, and fit perfectly in the grooves, no leakage caused.
2. Our NBR gasets can reach 140 degree celsius, which expand the application of whole complete heat exchangers.
3. Widely adopt same synthetic rubber material and producing technology with Alfa Laval, so quality is assured.
4. We have passed FDA certificate on both NBR and EPDM, so it can be used in food grade sanitary working conditions.
Product Display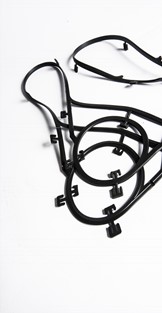 GASKETS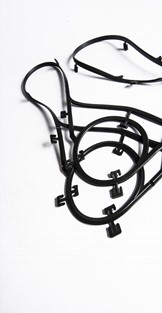 ALFA LAVAL model

M3

M15B

AM10

M6MW

P16

T2B

M6B

M15M

A10B

M10BW

P26

T5B

M6M

M20M

A15B

MK15BW

P36

T5M

TL6B

T20B

AM20B

M20MW

Clip6

T8B

TS6M

T20P

AM20

MA30BW

Clip8

T8M

M10B

T20S

A20B

MA30S

Clip10

T50M

M10M

TS20M

MX25M

MA30M

Clip15




TL10B

AK20

MX25B

MA30

TL15B




TL10P

M30

TL35B

AX30B

AQ80



Purchase:
Alfa Laval Gaskets
*Contact person:
*Mobile phone:

Company name:

Email:

电话:

地址:

*Purchase intention:
*Verification code: