Application of Plate Heat Exchanger in Textile Printing and Dyeing Process
The importance of plate heat exchangers in the textile printing and dyeing process is mainly reflected in the fact that on the one hand, in the textile printing and dyeing process, almost every process requires a large amount of hot water and steam. These used hot water and condensed water are usually directly Being discharged to the sewer, the waste heat has not been fully and reasonably recovered, resulting in a large amount of waste of energy. Therefore, if the heat in the wastewater can be recovered and the influent water can be preheated, the steam consumption can be reduced. Plate heat exchanger in the textile printing and dyeing process may well play this role.
On the other hand, excessively high water temperature discharge will affect the ecological environment. Therefore, waste heat recovery in printing and dyeing plants is very necessary. Today, I will introduce the application of plate heat exchanger in textile printing and dyeing process.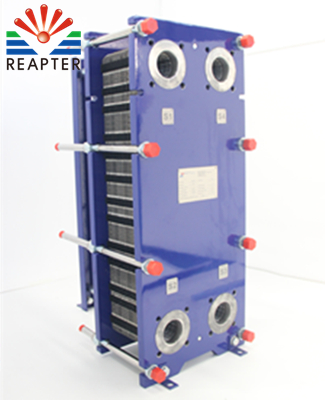 The printing and dyeing process in the textile industry is a particularly critical step in textile manufacturing. Various dyes are mixed with each other in different proportions and different temperatures, and act on the raw materials to form patterns and clothing colors that everyone likes. Previously, the temperature control of the dyeing agent was very important. Too high or too low temperature will affect the dyeing effect, resulting in the quality of the garment. The plate heat exchanger is a new type of heat exchange equipment with high heat transfer efficiency, small size, simple structure and convenient maintenance. It is installed in the heat recovery system. The heat recovery can be realized in the plate heat exchanger in the textile printing and dyeing process. It also protects our environment.