Good reputation of plate and shell heat exchanger manufacturers Qingdao Ruipute
Which is the best plate and shell heat exchanger manufacturer? I'm afraid there are divergent opinions, but it should be noted that the quality of foreign brands still belongs to the first camp. But there are domestic manufacturers in the selection of design, welding technology and manufacturing level, and these international brands have been similar to a few, but But the price is much cheaper than them.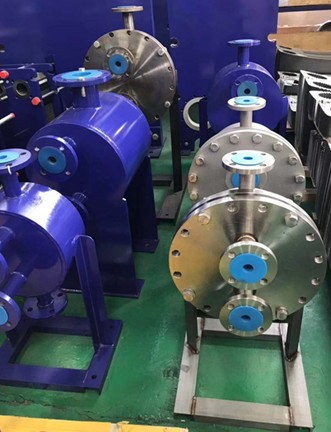 For example, Qingdao Ruipute Heat Exchanger Equipment Manufacturing Co. This factory has been in the heat exchanger industry for more than a decade, the main plate Heat exchangers, plate and shell heat exchangers, plate and shell heat exchanger plates, gaskets as well as frame bolts and much more. This company's plate and shell heat exchangers have earned a good reputation in the market, mainly due to their quality of products. The quest for near-perfection.
The first is the choice of materials, whether it is stainless steel raw materials, or special materials such as hastelloy and so on their choice are domestic quality suppliers, in addition to them all choose to import, which ensures the high quality of the product from the source.
Secondly, it is the fully automated welding of the heat transfer core component harness, which is the first to be realized in the industry, a move that allows for better welding quality, better stability, and most importantly, it improves production efficiency, saves labor costs, and shortens delivery deadlines.
There's also the fact that companies are people-oriented and vigorously develop a talent strategy. Good business and bad business are people out of the dry. Qingdao Ruipute set up professional laboratories and training of excellent skilled technicians, making them for heat transfer technology and heat transfer equipment manufacturing has The intangible advantages of deep understanding are the valuable assets of Qingdao Ruipute.
If you want to have a good reputation as a plate and shell heat exchanger supplier, or Qingdao Ruipute, a good reputation comes from the trust of customers, from the trust of the The pursuit of product quality. At present the heat exchanger equipment has been exported to Europe, America, Australia, Southeast Asia and many other countries, equipment running for 5 years, the quality of 0 complaints. These are testimonies of a good reputation.