Mass production of double wall plate heat exchanger
In order to meet the requirements of different working conditions, now we can provide a variety of plate type double wall plate heat exchangers after long-term research and development. It meets the different needs of customers and achieves stable product quality and performance. It is also with outstanding performance, and long service life.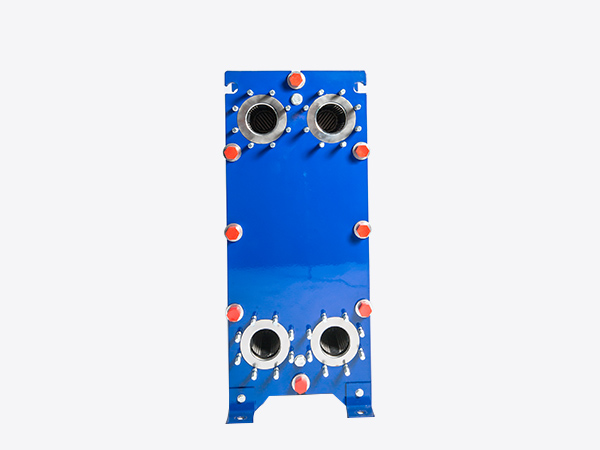 The double wall plate heat exchanger is integrally welded by two thin plates along the corner hole of each pair of plates. When the plate leaks, for example, perforation occurs, it can be detected externally, thereby preventing two materials mixed with each other, at the same time, it plays a role in warning internal leakage.
Combined with the double seal of the gasket, the possibility of mixing two materials is avoided, and it is suitable for applications with high sanitary requirements or industrial production safety and reliability. Since the two plates are welded to form one plate, heat transfer coefficient of the plate is inevitably lowered, but the highest safety is achieved in the insulation of the material mixing.
The main feature of our double wall plate heat exchanger is to avoid the mixing of two materials, the visual detection of leakage, the application of laser welding technology, and the operation without pressure regulating equipment. The plates are available in AISI 304, 316, 316L and more.
Our double wall plate heat exchanger has been mass-produced at present, and the product quality is reliable and stable, especially the safety factor is high. It has a wide range of applications in the safety-critical places such as sanitary water, purified water and water for injection.
REAPTER is a high-tech enterprise, engaged in the research and the development on professional safety vest and its production. We have professional R&D team, heat exchangers application experience, providing plate & gasket for heat exchangers oem services.