Difficulties in the design and application of semi-welded plate heat exchangers, an article will let you understand thoroughly
There are still many people who don't know much about semi-welded plate
heat exchanger
s, including design principles, applications, and even structure. Not only domestic customers, but when we design heat exchange equipment for foreign customers, we also notice that foreigners do not know.
Yes, it seems that some of our technologies are still ahead of the world. It is worth a little pride, but not too much.
The semi-welded plate heat exchanger uses two plates along the sealing groove to be welded by laser welding to form a plate pair. The plate pair is sealed with other plates with a gasket, and then the plates are continuously stacked and fixed on the front splint.
And the heat exchange equipment between the movable plate.
The advantage of this structure is that one side is sealed and welded, which can strengthen corrosive media, and the other side can take water. We are also designing the working conditions for a customer who uses steam to heat water. Customers are worried about 160 degrees of steam.
Once a problem occurs, it will hurt people, but in fact, the temperature of the ethylene-propylene rubber strip can reach 165 degrees.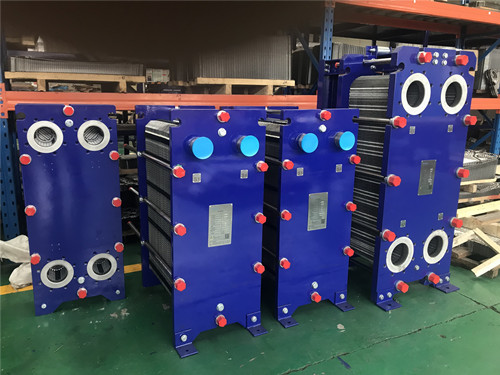 This equipment is very suitable for refrigeration conditions, sulfuric acid conditions, caustic soda conditions, pharmaceuticals, food and other places where the safety requirements of the medium are strict, and it is especially suitable for the evaporation and condensation of ammonia refrigerants.
However, it needs to be pointed out that, despite its excellent performance, the design of semi-welded plate heat exchangers still requires professional engineers to select and design, because the grasp of the working conditions and the performance of the operating medium requires long-term accumulation.
There are also some points on the board welding that need to be controlled.
Although the equipment is good, it still depends on the application.
If you happen to have a need in this area, you can find us. Regarding semi-welded equipment, we can design in depth.