For the choice of ammonia refrigerating Alfa Laval heat exchanger, you do not know this factory, feel a loss of 100 million!
For example, the choice of ammonia refrigeration heat exchanger is basically the "chicken rib" working condition in the industry. The heat treatment itself is not so difficult, but the choice of heat exchanger, the cost investment and the consideration of heat exchange efficiency are the difficulties. Because the most suitable working condition for ammonia refrigeration is the semi-welded plate heat exchanger, but many people will choose the tube type and other fully sealed heat exchanger, because - cheap, even if the heat exchange efficiency is low, high scale rate, cleaning is difficult.
The advantages of semi-soldered are also obvious:
1. In case of plate leakage, it can be detected from the outside in time to prevent cross-fluid;
2. The weld does not contact the gasket, which ensures the reliability of the rubber gasket sealing;
3. With the use of neoprene rubber ring, the maximum cost can be saved.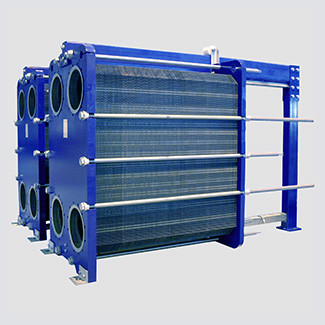 I know you will say: I understand the truth, but "you this good, but thief expensive" ah!
If I tell you now that a manufacturer has greatly reduced the cost of purchasing a semi-welded plate heat exchanger because of its advantages in welding technology, and the quality of the product can be completely standardized to Alfa Laval, would you still be afraid of the semi-welded plate heat exchanger of Alfa Laval?
The stability of the Use of Ruipute laser welding technology is one of the few in the country, because it breaks the technical restrictions on some products, so even if you need the ammonia refrigeration Alfa Laval semi-welded heat exchanger, you can find exactly the same quality and price in Ruipute. What are you hesitating about?