Gaskets from this plate heat exchanger factory can run at such high oil temperature!
Plate heat exchanger gasket is an important component of heat exchanger. It is pasted and hung in the sealing groove of plate, and forms a heat exchange channel with the plate. Gaskets bear pressure and temperature and play an important role in preventing internal fluid leakage, but the ability of gaskets to withstand temperature varies between different media. And, in the gasket that produces in a few homebred factories, can raise the temperature of NBR of balata rubber to 140 degrees like Qingdao Ruiput is rare also.
Between 110 ° c and 140 ° c, there are a lot of working conditions, but limited by the operating temperature of butadiene rubber, a lot of working conditions were used to replace butadiene rubber with fluorinated rubber strips, but the pressure change is not good, it will have to be replaced once cleaned. Fluororubber can be oil resistant, but oil resistant conditions have to choose butyrolimine and hydrogenated butyrolimine, hydrogenated butyrolimine price is also very high. Eventually you'll have to use butadiene rubber. The rubber pad of plate heat exchanger with common cost is selected. The application range of plate heat exchanger can be greatly improved by increasing the temperature resistance of NBR to 140 degrees, which is of great practical significance in the actual production process.
Qingdao rui put imported brand high quality rubber raw materials, mixing rubber independently, production technology and world famous brand Gislaved Gummi, unique formula and advanced import custom vulcanization equipment can ensure the gasket first-class performance, while ensuring smooth surface, good elasticity, good seal performance, tensile ability at the same time, also raised the temperature resistance of nitrile butadiene rubber, NBR, and the service life and compression deformation rate was only 8%.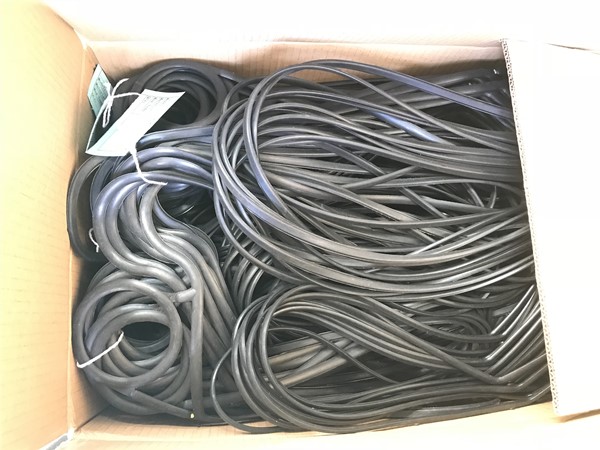 plate heat exchanger gasket
All along, people's pursuit of good products has never stopped. Adhering to the mission of providing high-end gaskets for domestic users, Qingdao Ruipute has long established its own laboratory, from the screening of raw materials, to the establishment of advanced production system, to the detection of finished products, every link of the careful, scientific deployment and research.
If you need to replace the plate heat exchanger gasket for your heat exchange equipment, please come to Qingdao Ruipute, here is not only a full range of models, but also a wide range of use, here you will be able to find a satisfactory answer.