Grain and oil industrial plate heat exchanger for food safety
The development of technology is constantly changing our world, making our quality of life constantly improve, and also making our life interesting, convenient and more colorful. In the pursuit of high quality of life at the same time, people's requirements for food safety is getting higher and higher, the same for the daily necessities of grain and oil requirements are becoming more and more stringent, which requires the use of grain and oil industrial plate heat exchanger in the production process needs to reach food grade.
What kind of grain and oil industrial plate heat exchanger to achieve food grade? First of all, the most basic point is that the raw materials of the equipment, whether it is the stainless steel used in the plate or rubber used in the rubber should meet national food safety standards, should be in line with the FDA certification standards, we all know that the FDA is the U.S. Food and Drug Administration, is the world's authoritative food and drug testing agency, if you consult a number of manufacturers you will find that they claim to use food-grade The stainless steel, but there are grades of stainless steel, in the choice must focus on the use of stainless steel channels and quality. There is also the choice of rubber strips should be careful, because it is a rubber product, is also in direct contact with the medium. In the selection of raw materials to see the procurement channels, the entire production process is up to standard, what kind of production process is used, etc..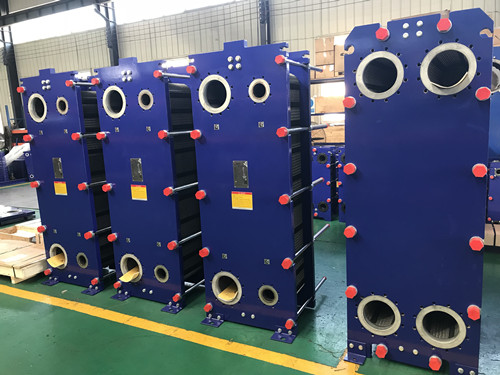 Food safety is related to you and me, care for life responsibility like a mountain, Qingdao Ripert in the production of grain and oil industrial plate heat exchanger in each link from strict control, to do special people, special machines, special packaging, is an FDA-certified production enterprises, the production of heat transfer equipment by the majority of users at home and abroad.