There are many factors that determine the wholesale price of industrial plate heat exchangers, a few of which should be particularly noted
Industrial plate heat exchanger wholesale price is determined by its own procurement costs, and then by the enterprise's own fixed costs and marketing costs, of course, there is a factor that can not be ignored is the supply and demand, the changes in the market is also an influencing factor. In general, the role of the decision or raw materials.
Industrial plate heat exchanger wholesale price of the key impact points are three, the first is the frame plate. The first is the frame plate, which is what we call the front and rear plywood, or fixed plate, pressure plate. Its thickness, material, and various properties determine the price. Of course, generally speaking, most of the working conditions are made of carbon steel, the price is relatively cheap. However, some time ago by the market fluctuations, the price rose fiercely, these are reflected in the cost of the whole machine above. The second is the plate, the third is the sealing gasket. These two are much simpler. In addition to the cost of the raw material itself, in addition to labor can be. Overall, it is decided by the three, in other is the guide bar, nuts and bolts, columns and so on, the impact is not large.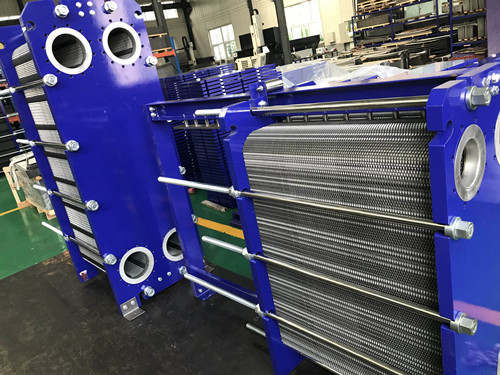 Industrial plate
heat exchanger
wholesale price is still decided in the hands of the factory, the general price of good materials basically can not be cheap, this is what we call a penny a penny, of course, this equipment can also be used to live, good results. Qingdao Ripert adhere to the use of high-end raw materials, the purpose is to manufacture quality products, only then can win the reputation, win customers, win the market.