Choose an industrial plate heat exchanger manufacturer, it is necessary to understand these three points
At present, the production of heat exchange equipment manufacturers, but industrial plate heat exchanger manufacturers can do a good job is not too much, because the industrial production process, the medium are more complex and demanding, the plate heat exchanger requirements are higher, the production of its special requirements in the following areas.
First, the selection: because of its process, media complex, many of its media are mixed media, and as the temperature rises and falls, many physical changes, which requires industrial plate heat exchanger manufacturers can be based on the composition of the media, molar ratio to establish its equation, through the accurate simulation of its physical properties, in order to accurately select suitable, good heat exchange equipment.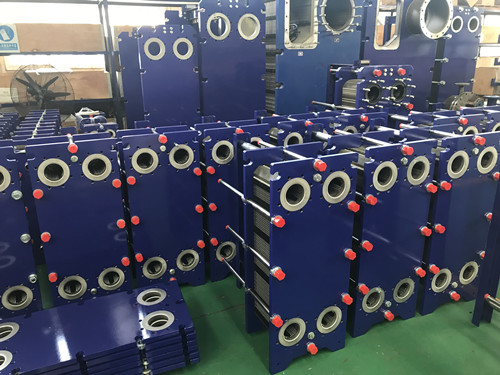 Second, the plate type: to have a variety of plate types to meet the changing process, media requirements, a single plate type is not possible to meet the requirements of various operating conditions. The type of plate, different aspect ratios, a variety of corrugated shape, different corrugation depth, diversification of materials, etc.
Third, the rubber strip: some of the various media used in industry are solvents, which will make the rubber strip dissolve; some will make the rubber strip rapidly aging or corrosion. Because of a full understanding of the composition and performance of the medium, adjust the rubber strip formula, so that the performance of the rubber strip can fully meet the requirements of the working conditions.
Qingdao REAPTER as a manufacturer of industrial plate heat exchanger for many years, in the industrial field has a lot of design, production and operation experience, according to the actual operating conditions, from a variety of considerations, to provide you with suitable, durable products.