Professional teacher for you to reveal the secret plate heat exchanger heating shortage when the solution
Plate heat exchanger has a compact structure, small footprint, high heat transfer efficiency, operational flexibility, small heat loss, easy to install and clean, has been widely used, but at the same time plate heat exchanger in the long-term work affected by a variety of factors may be inadequate heating phenomenon, thereby affecting the normal course of industrial production, the following by the editor to introduce the plate heat exchanger on the lack of heat problem.
1. Uneven flow distribution of multiple plate heat exchangers operating in parallel.
2. Increase the flow rate of the heat source or increase the diameter of the heat source media pipe.
3. Plate heat exchanger is disassembled to clean plates.
4. Lack of media flow on the primary side, resulting in large temperature differences and small pressure drops on the hot side.
5. Low temperatures in the cold and hot ends.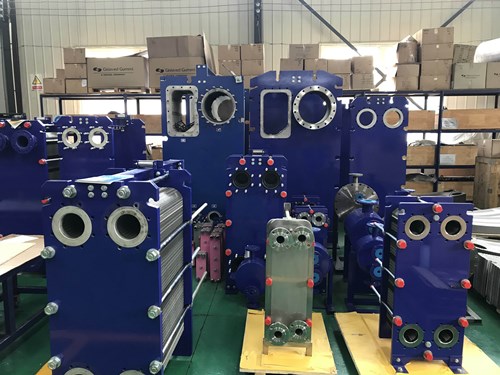 Through the above three aspects, can effectively solve the problem of insufficient heat supply plate heat exchanger, while reminding the majority of heat exchanger users, for heat exchanger equipment, maintenance and repair work for the heat exchanger is important or not. Equipment can operate normally must be taken seriously.
Qingdao Ruipute is a professional engaged in energy efficient heat exchanger R & D design, manufacturing, installation, commissioning, technical service four-in-one new energy-saving high-tech enterprises, can effectively analyze the lack of heat for your plate heat exchanger, looking forward to your presence.