Qingdao Ruipute offers a perfect solution to the Alfa Laval plate heat exchanger for HVAC
Alfa Laval plate heat exchanger in the HVAC field has been widely used, it is not only due to its abundant plate type and a variety of conditions application cases of experience, more to alfa Laval engineer for years for the quality control and in thermal efficiency has increased, and these all has the same effect with Qingdao Ruipute.
The development of enterprises is always inseparable from the development of talents. Qingdao Ruipute adhere to the talent strategy, the company into a year turnover of white points 2 to 3 for production research and development, and has a senior engineer team of 20 years of industry experience, to introduce foreign advanced technology and improved, and with all on technological upgrading and improvement of plate heat exchanger, the heat exchange equipment by scientific design, in the stability of the thermal efficiency is also improved.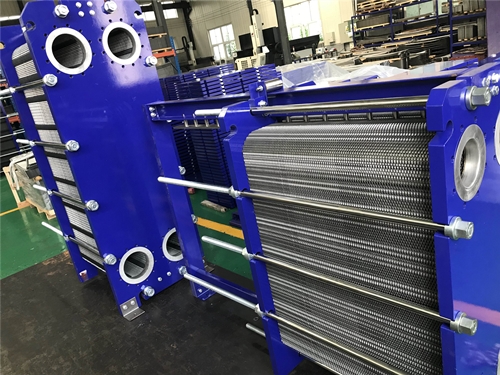 Alfa Laval plate heat exchanger
Design is one thing, and how to implement the design into the device is another. Qingdao Ruipute technical workers, with several more than 20 years experience of plate and strip production manufacture and assembly of the machine has a profound understanding and professional operation, based on this, Qingdao rui put production equipment delivery time fast - not only conventional type 1 day delivery, in heat efficiency, stable and durable, even need to remove to plate in the disassembly of up to 69 times is not leak, these are the customer's experience.
If you want to choose the perfect solution of the Alfa Laval plate heat exchanger for HVAC, look for Qingdao Ruipute. In the past 13 years since the establishment of the factory, we have provided high-quality heat exchange equipment to hundreds of thousands of customers. In the fields of service design and heating, chemical engineering, chemistry, textile, metallurgy, electric power, renewable energy, food and beverage, waste heat recovery and other fields, you should know how to do it if you just need a heat exchange working condition solution.