How to swap a cheap Alfa Laval plate heat exchanger gasket?
Alfa Laval is a company with a history of nearly 140 years. Alfa Laval is still a world leader in many business areas, including heat exchanger. Alfa Laval's complete machine is well developed and manufactured, but it has never ventured into the gasket market, which means Alfa Laval's heat exchanger gaskets are purchased externally.
Many people will ask which company Alfa Laval heat exchanger gaskets are purchased from and how the high quality company can enter alfa Laval's eyes. It's name is Gislaved Gummi, the world's top brand of rubber gaskets for plate heat exchangers. Alfa Lava gaskets has been purchased from Gislaved Gummi.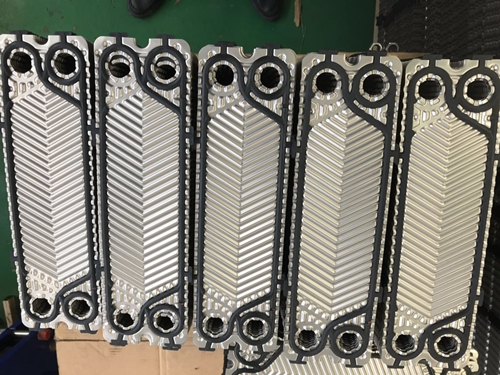 Alfa Laval plate heat exchanger gasket
In China, there is such a company, whose raw materials for heat exchanger are consistent with those of Alfa Laval, whose moulds and machines for rubber strip production are the same as those of Jislavi, whose mixing technology and pressing and vulcanizing technology are consistent with Jislavi in terms of product performance and product quality. The most important thing is in good quality at the same time, the price is lower than Gislaved Gummi, Alfa Laval, and by the industry for nearly 20 years of senior engineer team to provide a full range of equipment installation guidance and technical support services, such as he is put Qingdao Ruipute with the exquisite technology, continuous research and development ability, on par with industry leading enterprises to continuously break through barriers, products are exported to foreign brands for 13 consecutive years, and Sinopec, the car group, Qingdao beer, and other enterprises to maintain good relations of cooperation.