Who said that an excellent plate heat exchanger product must be alfa laval?
Everyone knows that in the field of
heat exchanger
s, alfa laval's holdings can be said to be outstanding, but do you know that the plate heat exchangers manufactured in the United States are actually imported from China?
There is no doubt about China's manufacturing capabilities, but if you choose high-quality manufacturing, the buyer's psychology is that they would rather buy expensive than nearby.
In all fairness, the quality of many domestic manufacturers is indeed no worse than Alfa Laval. First look at the quality control system of this company:
1. Import of raw materials
Imported stainless steel products are benchmarked against alfa laval. Titanium is made of world-famous Nippon Steel, Hastelloy from the United States and 254smo from Offen topology in South Africa;
2. Diversification of products
One of the reasons why Alfa laval is so popular is that the products are diversified. It seems that no matter where it is used, HVAC or food heat exchange, etc., you can directly use alfa laval products.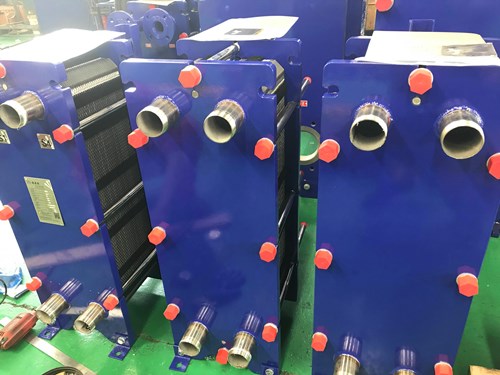 Therefore, for customers who want to renew and buy spare parts, Qingdao RPT has more than 500 types of plates and strips of various brands, different materials and thicknesses, to meet the needs of many customers, including alfa laval products
The most comprehensive
We don't belittle others, but we don't underestimate ourselves; Qingdao RPT has a team of senior engineers with nearly 20 years of industry experience to carry out R&D and technical upgrades, and the products produced are exported abroad for 13 consecutive years... China's quality manufacturing is also step by step
We believe that one day, when people think of heat exchangers, they will no longer be imported products.