Do you know the manufacturer of the plate heat exchanger for waste heat recovery from wastewater?
The pulp and paper industry is a major water user. Water saving has always been a very hot topic in the paper industry. Water saving in the paper industry can not only reduce the consumption of fresh water. It can also reduce the discharge of wastewater. At the same time, it can also bring energy saving. Consumption reduction benefits
Due to the dual pressures of resources and the environment. In recent years, RPT's paper mill waste heat recovery plate heat exchanger has been making unremitting efforts to achieve zero discharge of closed waste water in the paper industry.
The water passing through the primary system of paper mill wastewater may be contaminated by chemical residues. Before entering the heat exchanger, the cooling water may have been chemically contaminated. Therefore, the degree of contamination must be controlled to minimize the corrosion of the heat exchanger.
The added chemicals usually include phosphate, lime, aluminum and zinc. Disinfectants are usually added, including chlorine. The growth of sludge in the water can be controlled. The residues of these chemicals will be removed from the heat exchanger with cooling water.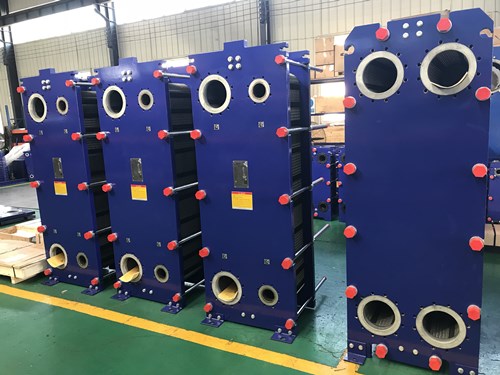 If the water supply of the closed-loop system is insufficient, the cooling water will be circulated in the sealed heat exchanger, which requires the heat exchanger to have good corrosion resistance and not easy to scale and not easy to block.
RPT has been focusing on the production and manufacturing of plate heat exchangers for 13 years, and specially designed plate heat exchangers suitable for waste heat recovery from paper mill wastewater. The heat exchanger has high heat exchange efficiency, low heat loss, strong corrosion resistance, and is not easy to form.
Dirt, not easy to block, compact and lightweight, small footprint, easy installation and cleaning, wide application, long service life and other characteristics.
In addition, RPT is produced in strict accordance with the ce and asme standard system. RPT's stainless steel raw materials are from Zhangpu and Qingpu, the titanium plate raw materials are from Kobe, Japan, and the rubber pad raw materials are produced by mixing imported raw rubber, and Gea and Alphala
The raw materials and technical process of the plate heat exchanger of the brand brand are the same, which can be perfectly replaced.
If what you are looking for is such a plate heat exchanger for waste heat recovery from paper mill wastewater, RPT is trustworthy.