Ruipute teaches you how to store plate heat exchangers such as alfa laval
Because the plate heat exchanger contains rubber gaskets, its storage has certain special characteristics. Generally, it should be carried out according to the requirements of rubber amine, such as avoiding light, ventilation, and away from ozone, etc., and has certain temperature and humidity requirements. When it is not used for a long time, it should be ensured that the rubber gasket has a certain amount of loosening, which will not cause permanent deformation and maintain its elastic state.
Let's take a look at how some of the world's major brand plate heat exchanger manufacturers, such as Tranter, APV, GEA, and Alfa Laval, store temporary heat exchange equipment that is not in use.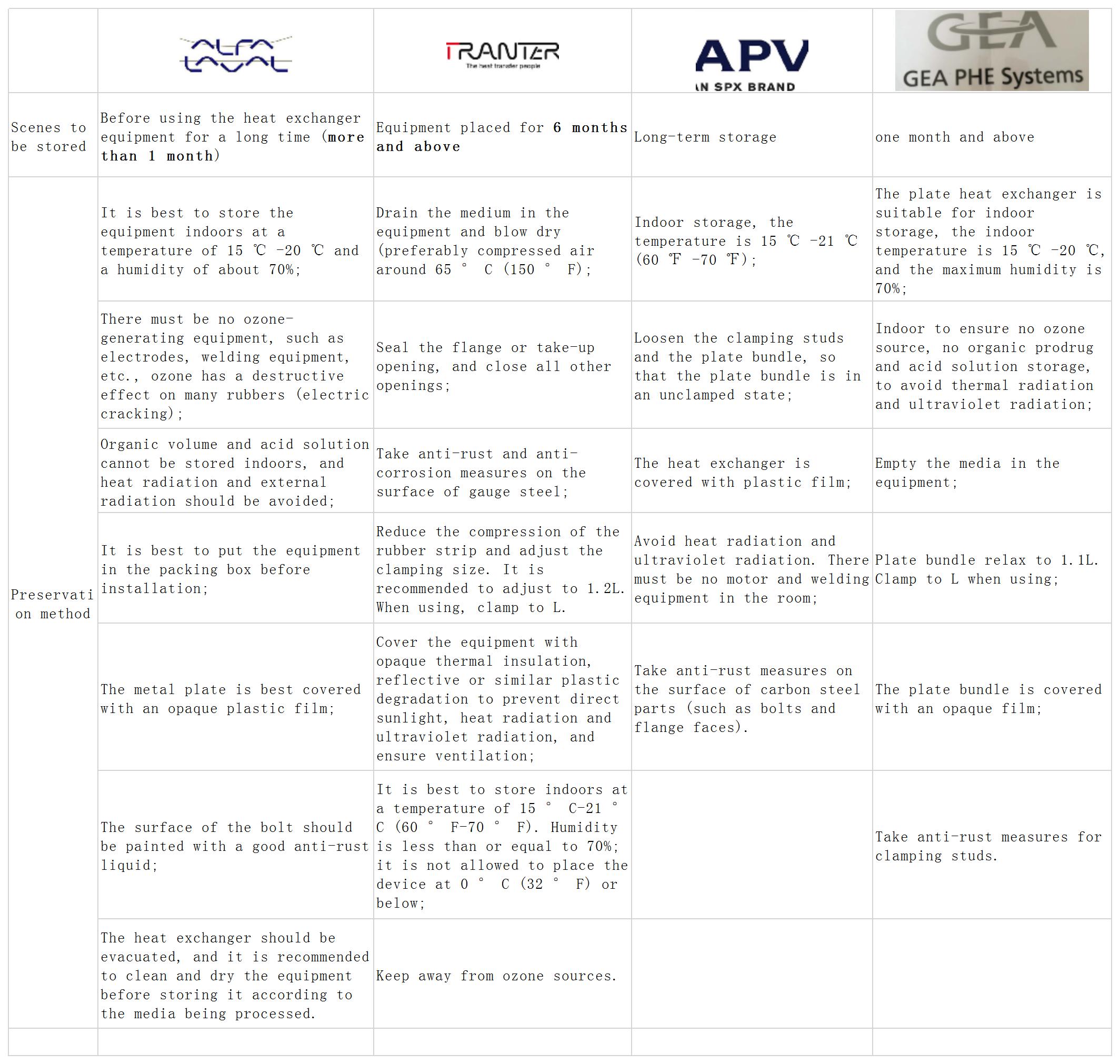 The above is the storage guide for these big brand plate heat exchanger manufacturers. If your equipment also needs to be stored or will not be used for a period of time, learn these methods! Ruipute's heat exchanger standards are in line with international first-line brands, and similar storage methods; or if you have any questions about the storage of heat exchangers, you can call our staff!