The selection of quenching liquid cooling plate heat exchanger, selection design and use of raw materials are the key points
The application range of plate heat exchangers involves petrochemicals, pharmaceuticals, heating, food and beverages, shipping, papermaking, textiles and other industries. There are many domestic manufacturers of quenching liquid cooling
plate heat exchanger
s, but the actual heat exchange effect of the equipment
Above, its quality is indeed very different, especially in the quenching liquid cooling industry, not every manufacturer can achieve the results you expect.
It can meet the quenching needs of almost all steels, obtain ideal quenching performance, and overcome the shortcomings of fast water cooling, easy to crack the workpiece, slow oil cooling, poor quenching effect, and flammability.
Because the workpiece is continuously quenched, the temperature of the quenching liquid increases and the cooling rate slows down. Therefore, in order to keep the temperature of the quenching liquid within the usable range, the use of a quenching liquid cooler is particularly important.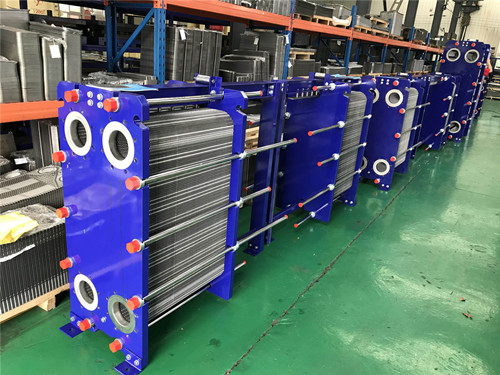 In the past 13 years of research and production, the plate
heat exchanger
developed by Qingdao RPT has a good quenching liquid cooling effect under quenching liquid conditions. It has been recognized by the majority of users. Through the design of different plate angles and corrugation depths,
The heat exchange performance is improved, the heat exchange effect of the medium is better, and it is more in line with the quenching requirements of the workpiece.
In terms of production, Qingdao RPT strictly follows the international standard process flow and high-quality raw materials, and has strict inspection procedures when leaving the factory, so that every quenching liquid cooling plate heat exchanger produced can reach extremely high quality, and
Products comply with CE, ASME system certification, quality is guaranteed, so you can use it with peace of mind and comfort.