A plate heat exchanger manufacturer of the same quality as Alfa Laval, what are you waiting for?
Alfa Laval heat exchanger is obviously in the field of heat exchanger, it is a unique, it can be used in heating, cooling, evaporation, condensation, sterilization, waste heat recovery and other working conditions, not only because alfa Laval covers a wide range of products, but also because of the quality of its products to win more users.
It seems that in the hearts of users, the purchase of plate heat exchanger must choose alfa Laval such a big international brand, can have quality assurance, little do they know, with the rise of domestic manufacturing power, many Chinese manufacturers of product quality towards the international brand, Qingdao Ruipu is such a plate heat exchanger manufacturer.
Where does the mass come from?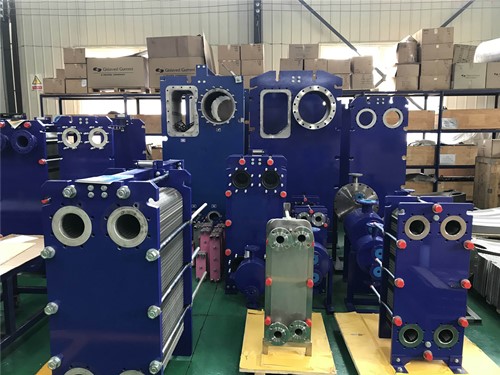 plate heat exchanger manufacturer
Quality comes from raw materials: Rupert's specific raw material supplier, with foreign capital background, and the same origin with Alfa Laval, all use full thickness stainless steel raw materials, and do not cut corners on raw materials;The raw materials and auxiliary materials of our rubber strips are purchased from international imported brands. The production process and quality control system are consistent with the international brand Jislavi. We have our own laboratory, which can conduct quality testing for each link of production and ensure the quality of products from the source.
Quality comes from the precision of the molds: Qingdao Ruipt has more than 400 high-precision molds, and the precision of the plates can reach ±0.05mm-0.1mm, which is more accurate than the national standard.
Quality comes from the accurate grasp of industry and mining: With 13 years of industry experience and a technical team of 17 people, Rupert can accurately analyze operating conditions and develop perfect solutions.
What we have is the basis for quality assurance, and now with A manufacturer like Cyanote ruppte that produces the same quality as Alfa Laval, what are you waiting for?