What is a mold removal block? How to buy the manufacturer after the mold removed the block produced plate accessories?
Many do not understand the industry's end users, in the procurement of plate heat exchanger, the plate heat exchanger brand has no special requirements, or their own understanding of the brand, but was persuaded by manufacturers to buy their own production models, so we received some procurement of spare parts customers, contradictions appear.
Earth, Figure 1 is the detailed parameter map sent to us by the customer to ask if we can produce such plates, and our skilled staff can see that the width of the center distance of this corner hole, and alfa laval's M15 can be said to be exactly the same, but the length is less, so we infer that this is the original manufacturer's own removal of the mold produced by the plate.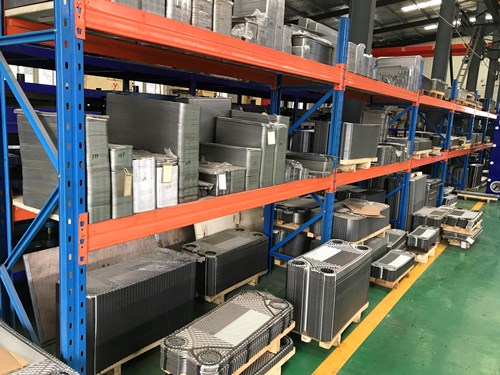 The so-called removal of blocks, that is, on the basis of the original mold, the size of the plate to increase or decrease changes, in order to achieve the "innovation" purposes, so, if you want to buy the plate, can only go to the original manufacturers, because the removal of the mold size and ripples in the market there is no uniform standard;
If you buy manufacturers to remove their own production of
heat exchanger
s, no doubt equivalent to customers and manufacturers tied together, if the manufacturer's goods quality and low price, can form a long-term stable cooperative relations, this is nothing, even if both are the same bed dream, will only go further and further.