To balance the heat loss of the pool, what will the swimming pool plate heat exchanger needs to do?
When the clean cold water is exchanged with the waste hot water of the pool, the waste hot water turns from hot to cold, and the clean cold water absorbs the heat of the bath waste water and becomes hot, and the hot water flows out from the other end, a complete cycle is formed in the indoor constant-temperature swimming pool, and the plate heat exchanger is the most important link in the production line.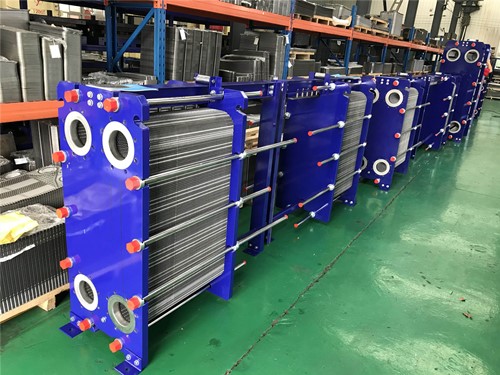 Pool this condition, the need to have energy saving, cover an area of an area small, in the advantages of high thermal efficiency, easy tear open outfit, and so on plate heat exchanger, but because of the pool water for a long time use, water contains many impurities (chloride ion), in order to keep the pool water clean, some need to use port of wide plate, plate material will also have to consider, to ensure that no medium blocking, scaling and corrosion.
Qingdao Ruipute 13 years professional manufacturers of plate heat exchanger, responded to an appeal by the energy conservation policy and, power environmental protection undertaking development, nearly 20 years of industry experience, senior engineer team focused on waste heat recovery heat exchange equipment research and development, for the HVAC, oil, chemical, food and beverage, textile printing and dyeing, ocean-going vessels, pharmaceutical and other industries propose customized solutions, cost savings of billions to remember.